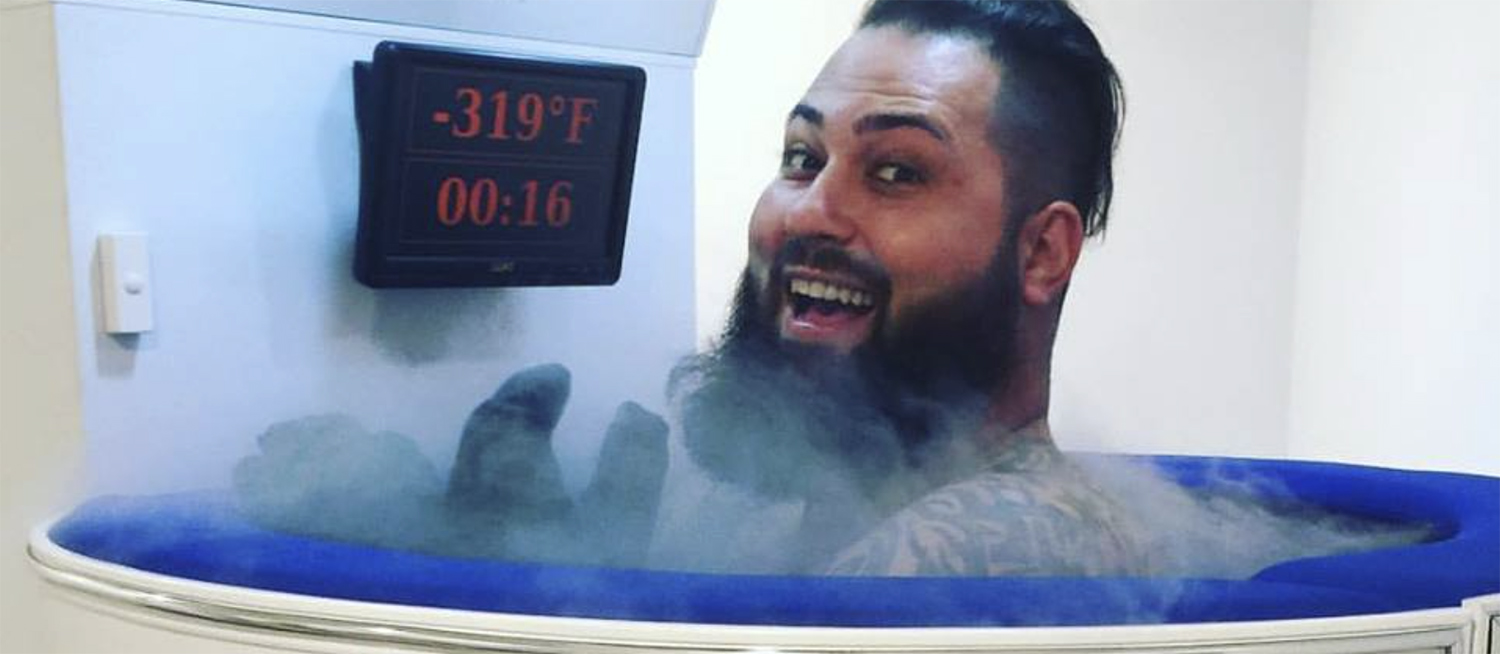 We strive to offer a variety of amenities for your health and wellness. Sure we box, but we've got a lot of extras for you to enjoy as well!
What is Cryotherapy?
Whole body cryotherapy is the exposure of a person's skin to temperatures of -166 to -274° Fahrenheit for a period of 90 seconds to 3 minutes. When exposed to this temperature, it activates the body's response to extreme cold. The skin may respond by increasing collagen production, regaining elasticity, and vasoconstriction to keep the core temperature even. After the procedure, vasodilation may result in a systemic flush of toxins and stored deposits. This treatment, with regular use, may possibly aid in decreasing inflammation, increasing energy levels, and improving chronic skin conditions, and provide a plethora of other health benefits.
Cryotherapy Services
We offer multiple cryotherapy treatment methods. Ask a staff member today which may be best for you!
Whole Body Cryotherapy
Spot Treatment Cryotherapy
Cryofacial Sessions
Benefits
Benefits vary from person to person and everyone's body reacts different to treatment. Cryotherapy treatment may:
Relieve pain
Accelerate healing
Reduce inflammation
Aid recovery time after intense physical activity
Burn calories and aid weight loss
Boost your immune system
Alleviate post-workout soreness
Reduce oxidative stress
Alleviate chronic skin conditions
Although Cryotherapy is generally safe, we still recommend that you consult your doctor before treatment, especially if you have diabetes or severe joint injuries with metal replacements.