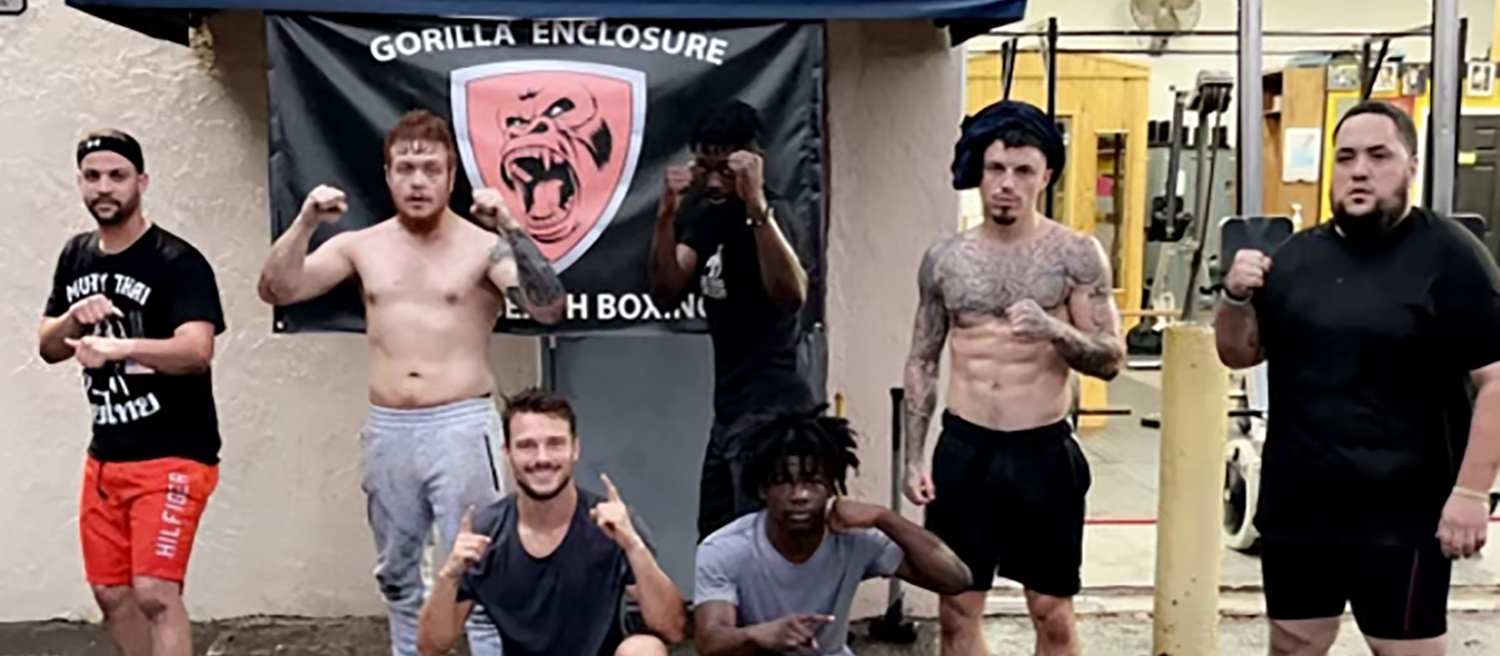 Offers an Xfit Style H.I.I.T. Training Program
The Gorilla Enclosure is a dedicated training area within Palm Beach Boxing & MMA offering an intense Xfit style of high-intensity interval training using a combination of plyometrics, body-weight, and specialized training techniques and workouts led by a qualified coach to get you fit, in-shape and keeping you in top physical condition.
The Gorilla Enclosure features the following classes:
Monday-Thursday 6:30 AM (Champion Hour) Class for all fitness levels and a special invite to firefighters from all gyms.
Monday-Thursday 5:15 PM Basic Beginner HIIT Class to shake off the ring rust or get some afternoon end-of-the-day cardio exercise.
Friday 7:00 AM Hero HIIT Class…dedicate the workout to a fallen soldier or first responder of the community. If you complete 10 Fridays with us you get a custom pair of palm beach boxing dog tags.
Register today for a free class pass using the registration form to the right (below for mobile visitors).