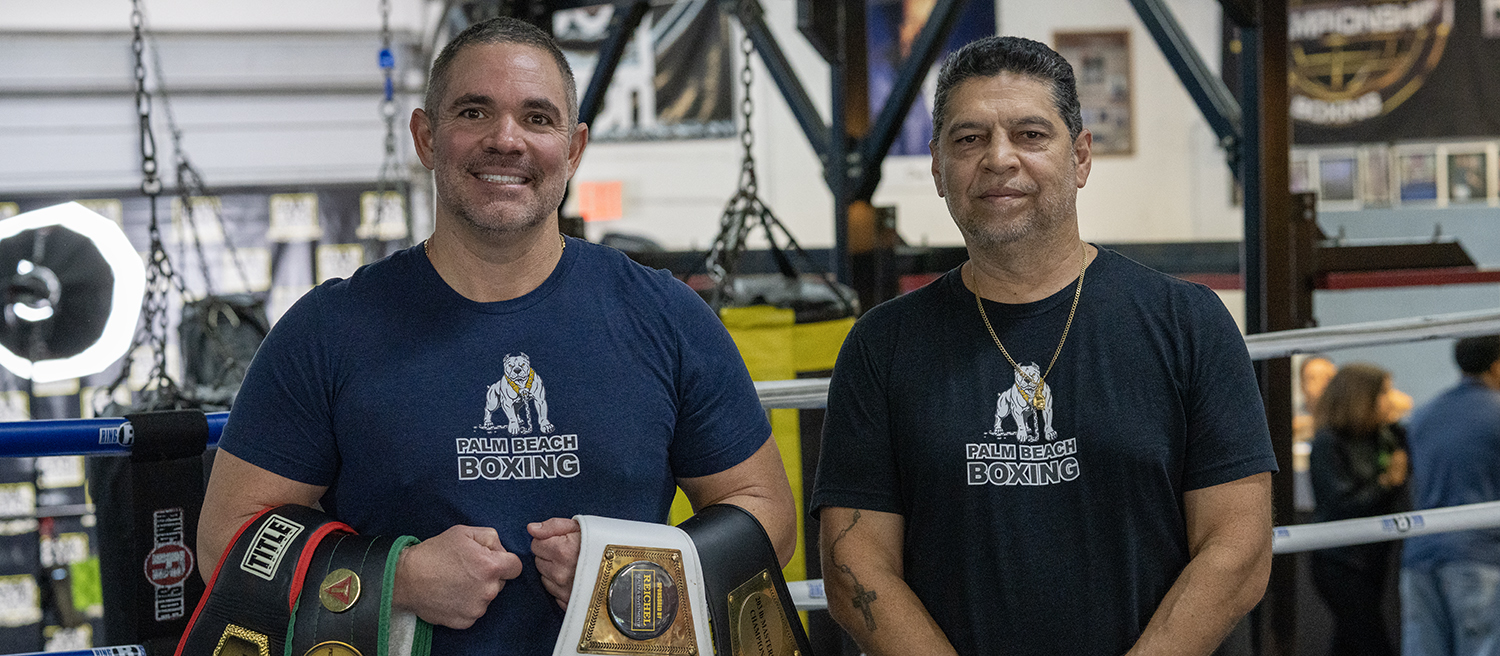 Hmm…Where do we start?
Palm Beach Boxing is unlike any other gym. That's because we're not just a gym, but more like an extended family. On your first visit, you'll be greeted by our friendly front desk staff with a big smile. We'll get to know you and ask about your goals. From there, it's our goal to help you achieve them!
Once you get started with us, you'll see why we're so different from a lot of other gyms. We have a strong community among trainers and members. The trainers are always open to questions, and other members will welcome you if you're new. It's an environment that we've meticulously maintained to make sure everyone has a part in this beautiful community. We're all just trying to be better versions of ourselves here!
We offer classes for men, woman and children of all fitness and skill levels. Classes consist of Basic Boxing, Amateur Boxing, Pro Training Camps, Muay Thai, MMA, Strength & Conditioning, Athlete Conditioning Classes, and kids' classes.
We're not a corporate gym.
Quite the opposite – we're just you're local mom and pop gym!
Palm Beach Boxing has been locally owned and operated since 1998 by retired professional boxer and kickboxer Lou Martinez. Palm Beach Boxing has a state-of-the-art 16,000 sq ft. facility located off N. Military Trail.
Everyone is welcome here.
Whether you are a novice or a pro, we have what you are looking for. People of all fitness and skill levels are welcome! We have a schedule to meet everyone's needs! Most importantly, we genuinely care about our members and work with you towards your goals to ensure your success with the programs. We are more than just a gym, we are a family!