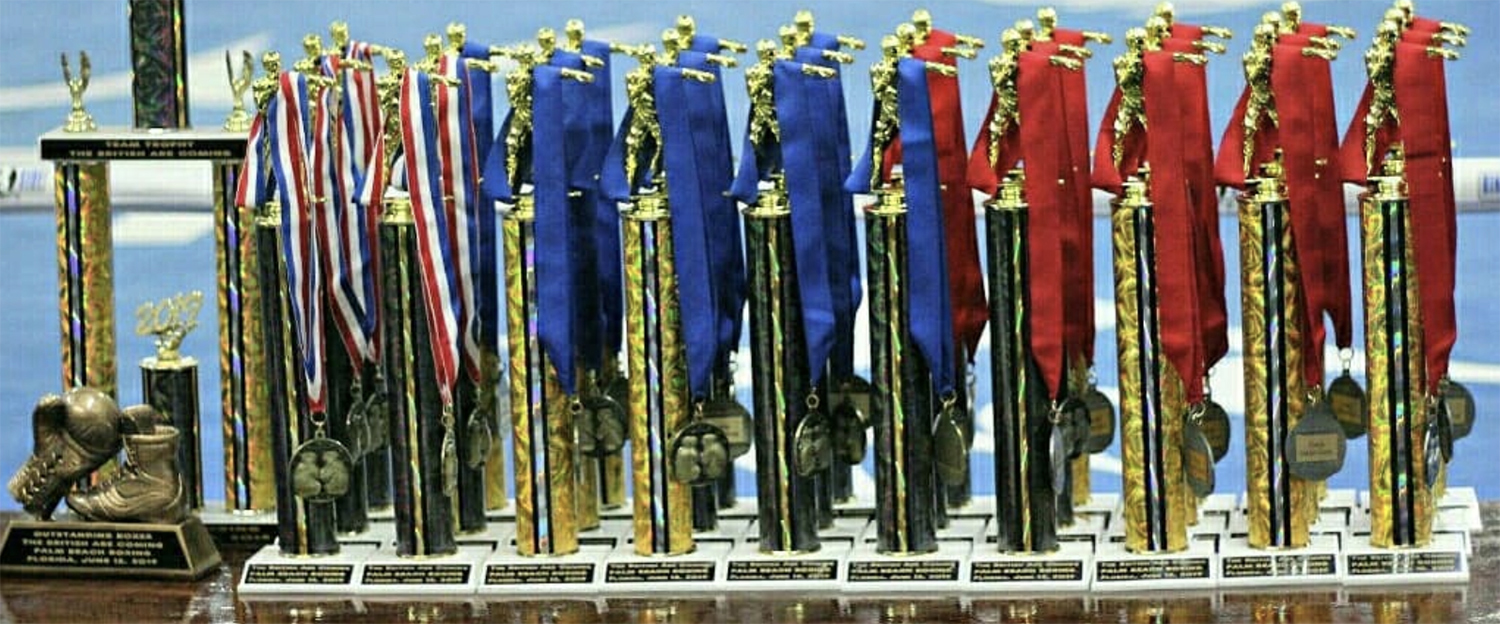 Palm Beach Boxing proudly owns the Golden Gloves franchise for the state of Florida. Florida Golden Gloves is an annual competition for amateur boxers that gives young athletes the opportunity to advance in their boxing career.
Lou Martinez acquired the Florida Golden Gloves franchise in 2013 .Florida Golden Gloves train's amateur boxers throughout the year and hosts several tournaments including the state qualifier. Florida Golden Gloves is a non-profit organization and solely operates on sponsors.
Be sure to check out our upcoming events for tournament dates as well as fundraisers that we host through out the year!
Want to learn more about Florida Golden Gloves?
Visit the official Florida Golden Gloves website for more information on tournament details and how to register for our next event!